What's the Difference Between French Doors & Patio Doors?
In our last blog we talked about the origins of French doors. Many people now tend to use the expression "patio doors" as a means of referring to any sort of door that opens up onto a paved patio area. But are they correct in doing so? Well no; technically, they're not!
The Benefits of French Doors
Traditionally speaking French doors are supplied in pairs, a left-hand door and a right-hand door. They are fitted inside an existing door frame using traditional hinges, and usually open outwards; although they can be designed to open inwards if preferred. When both of the doors are open, you have complete, unfettered access to the open space within the confines of the door frame itself. Size wise, there is a limitation to the width of the doors, which is constrained by the maximum panel size available, which is 900mm per door. So under normal circumstances, the maximum width of a pair of French doors is 1800mm across.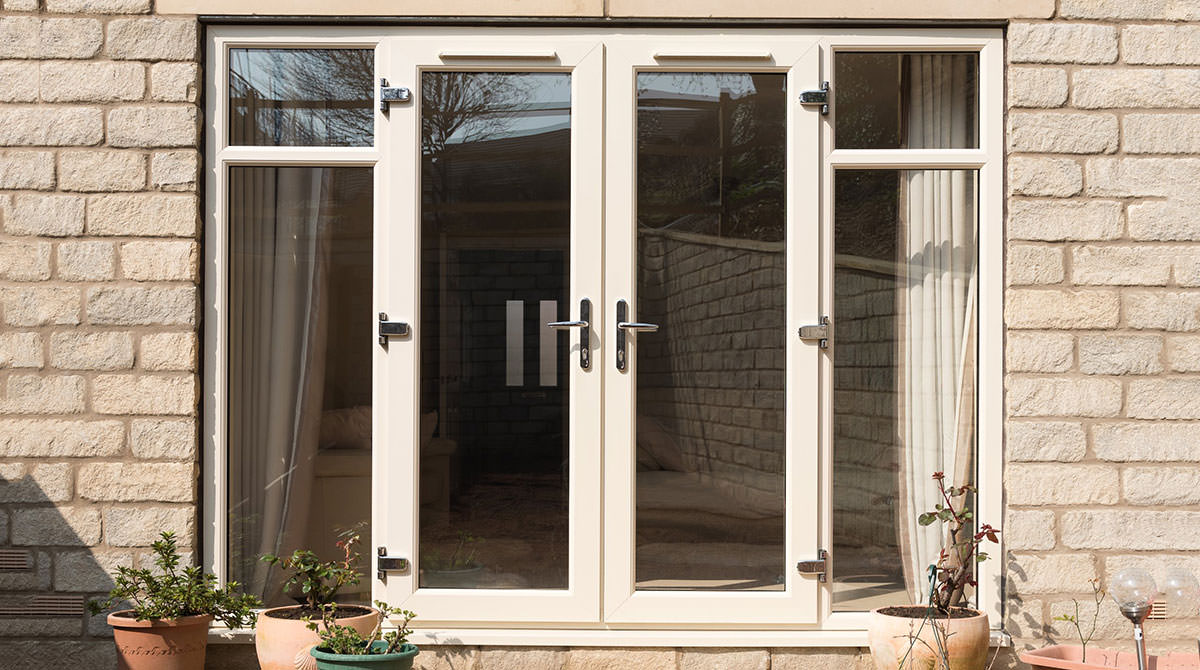 The Benefits of Patio Doors
Patio doors on the other hand can be fitted to much wider openings. They work on a frictionless sliding basis, and are usually referred to as "sliding patio doors". In terms of standard sizes available, they can be made to fit any aperture from 1600mm across to as much as 4200mm across. The only thing you must bear in mind is that if you have a pair of sliding patio doors which work on an overlapping basis, you can only ever gain access to 50% of the aperture area, as one of the doors will always be in the closed position, blocking that space.
One of the big advantages with sliding patio doors however, is that as they do not open outwards (or inwards) like French doors, so they're great if you have restricted space! But the bifold doors householders often elect to go for, instead of the traditional sliding patio uPVC doors, are a neat way of getting round this problem.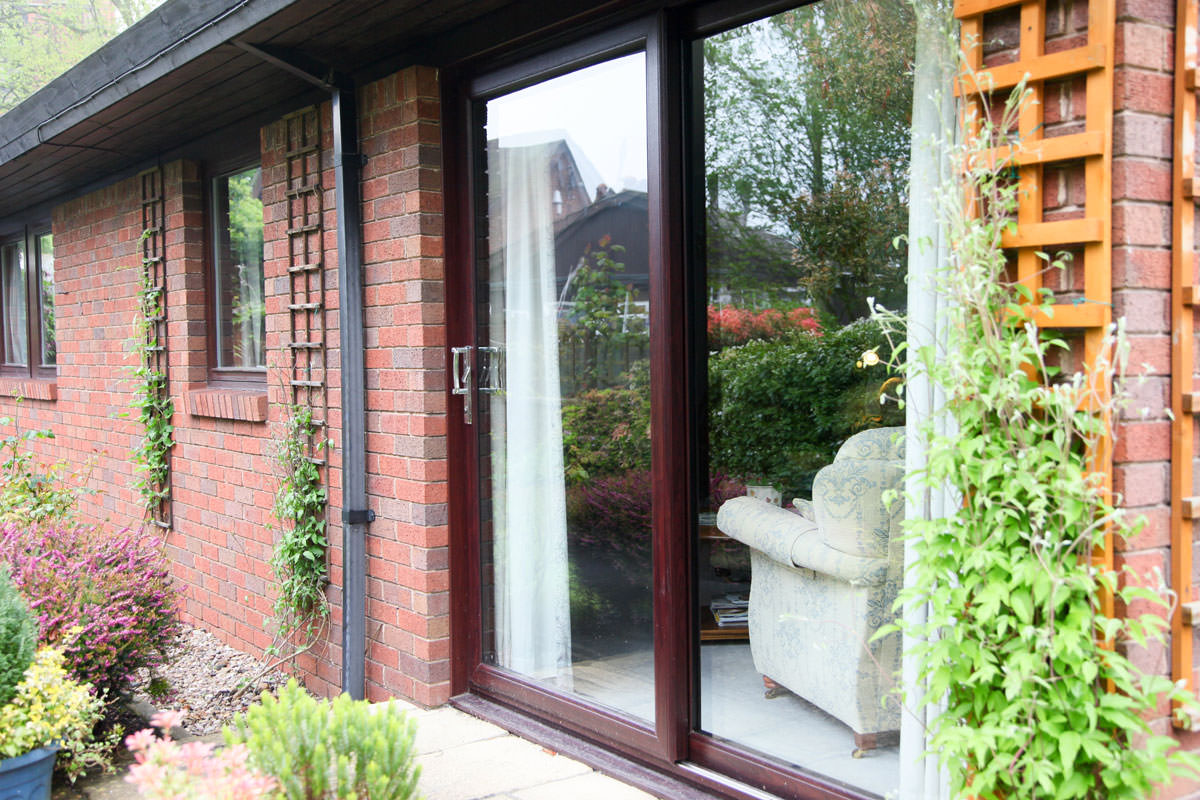 Which Door Is the Right Choice for Your Surrey Home?
As one of the premier Surrey double glazing suppliers operating across London, we here at Alaskan Windows and Doors have a complete range of doors you can choose from; whether you're ideal is a pair of French doors, sliding patio doors, or new bi-fold doors; whatever style of door you elect to go with, you can rest assured that they all have excellent security features built into them.
If the final decision is to go with sliding patio doors, here are a few tips on features to look out for:
Look for multipoint locks, complete with security locks, which prevent anyone from levering the doors open.
It's also a good idea to have lockable bolts on any sliding panels.
Make sure your chosen patio doors can be fitted with an anti-lift device to prevent anyone from lifting them off the tracks to try and gain entry.
Ensure that the locks are the anti-bump cylinder type which helps to prevent them from being forced.
Look for and double glazing with the "Secured by Design" logo.
If your preference is for French doors, here's what to look out for:
Ensure they are fitted with three or five point multi-locks, which lock the doors to the frames when closed.
Make sure your doors are supplied with cover splines, which fit over the rebate gap where the doors meet.
Ensure all lock barrels are the anti-bump cylinder variety to help prevent them from being forced.
Don't forget to have opening restrictors fitted to ensure that the doors can't be flung open against the walls by strong winds.
Double Glazed Doors, Surrey
Whether your final choice is for French doors Surrey, sliding patio doors for your home, or bi-fold doors, you can be assured of one thing. When you order your double glazed products through Alaskan Windows and Doors, you get top quality products that will maximise light and space; that all products have the best security features built in; and whatever your preference, they are all supplied and expertly fitted at competitive prices. Get your free, online quote today.